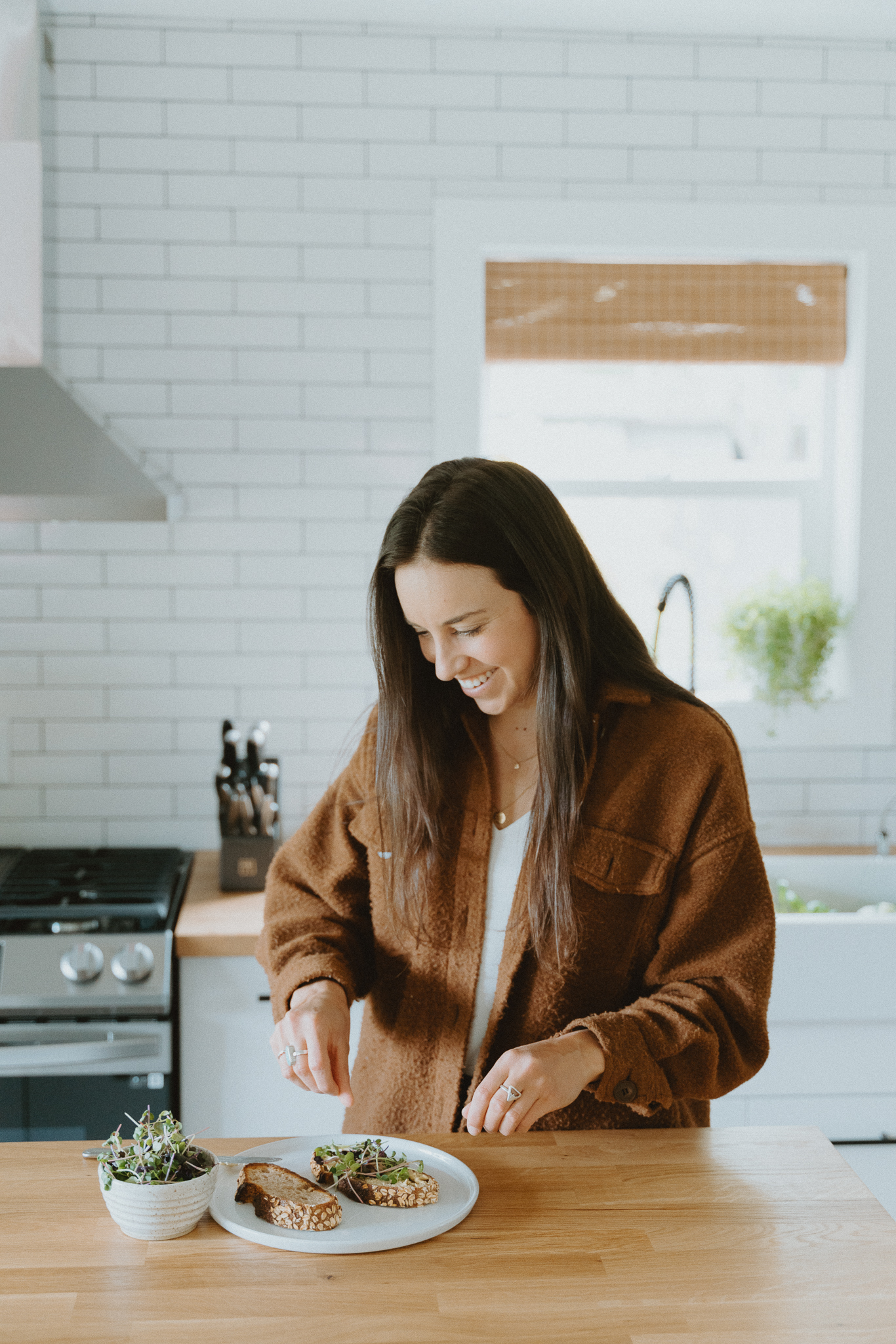 The only online course you need to repair your microbiome and heal your gut with plants 💩
An evidence based, no BS approach to gut health that allows you to live life on your terms.
As a Registered Holistic Nutritionist and IBS warrior, I believe in getting back to basics, tuning into the body's needs, determining the root of the problem (hello dysbiosis!), and skipping over the bandaid solutions.
If you've been in and out of doctors offices, on and off countless supplements, and back and fourth between various "diagnoses" with little progress to show for it all, then you're in the right place.
Welcome to your final destination of healing.

One payment, lifetime access + 1 month of online support from Roslyn herself
From gut health specific protocols and how-to PDFs to audio and video trainings, the Plant Powered Gut Academy has everything you need to fibre fuel your microbiome and overcome your most stubborn GI symptoms for the long run.
No expensive testing (most gut health tests are NOT evidence based), no elimination of plant foods, no supplement lists, and no medications.
If it sounds too good to be true, that's probably because you've been overcomplicating your health journey to no end. Your microbiome is craving simplicity and diversity—it's time to give it what it needs to thrive.

Audio Trainings
Over 100 audio trainings on a variety of gut and digestive health related topics that you can take with you while you're driving, working out, or on a walk outside.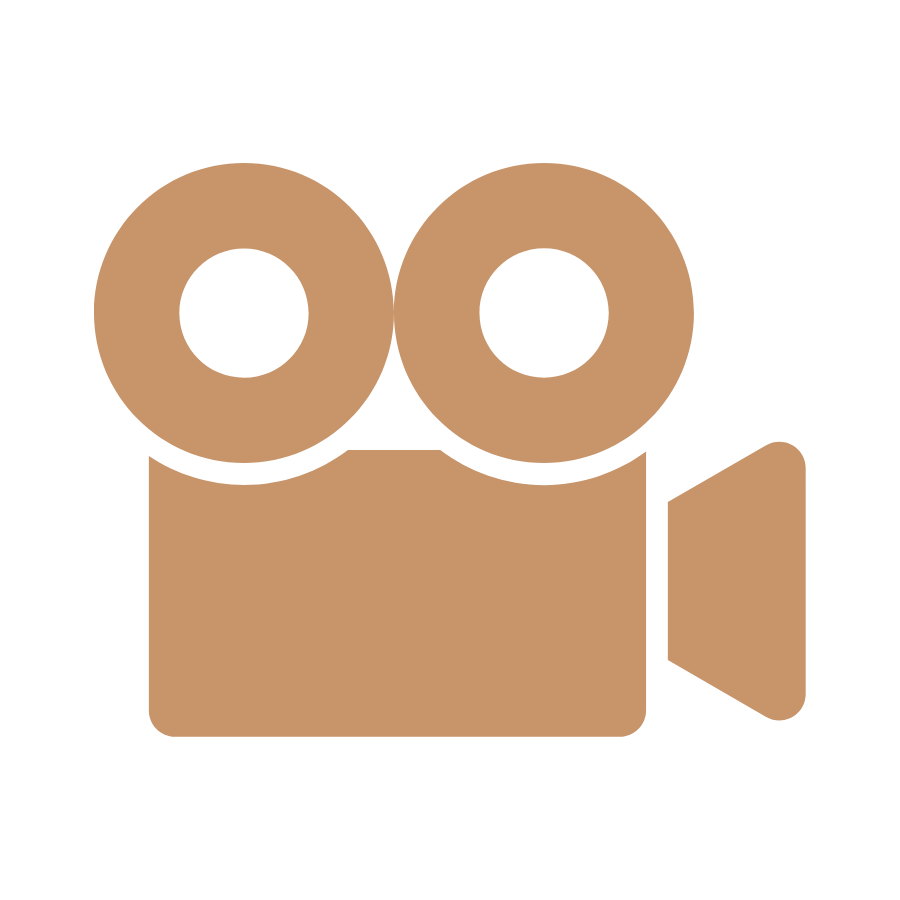 Guest Expert Trainings

Learn from experts on topics like anxiety and mindset, meditation (there are two meditation courses included), cultivating joy, herbs and more.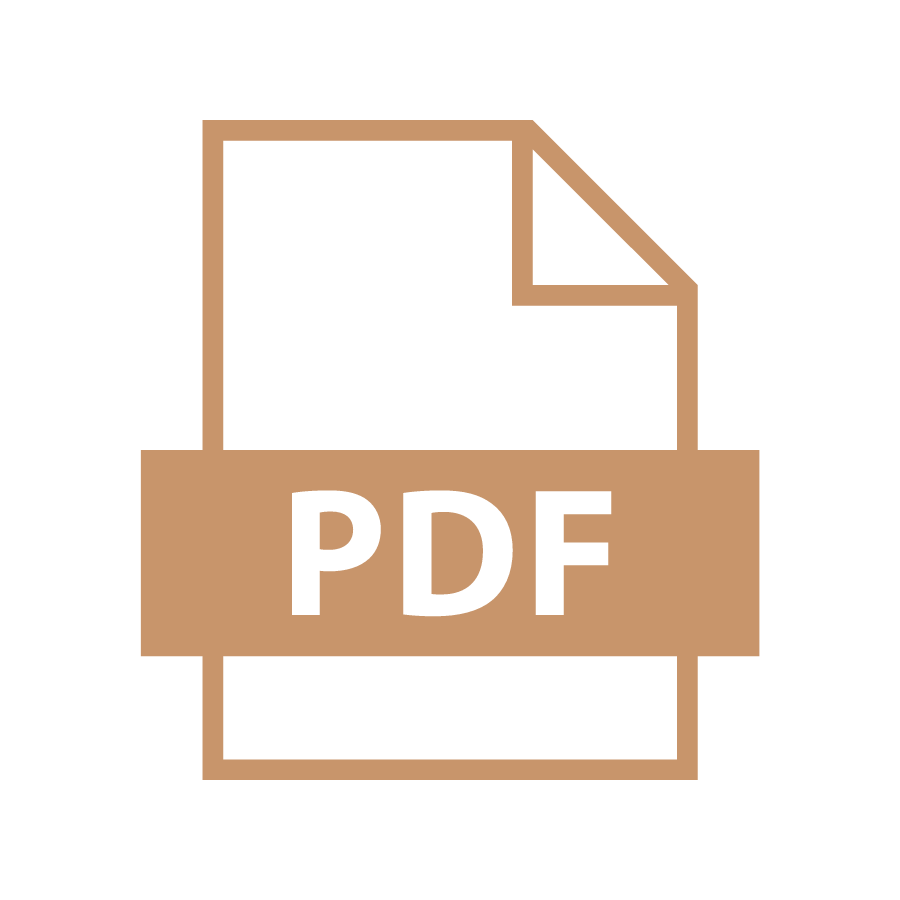 Recipes + Protocols
Gain access to over 50 PDF documents that will give context to your learning. Protocols for SIBO, digestion, regulating bowel movements and parasite cleansing, meal plans, snack lists, tracking charts, and more.

Meet your Holistic Nutritionist (RHN), Roslyn Kent.
My name is Roslyn Kent and I stood in your shoes not too long ago. I was diagnosed with "IBS" back in 2012, and from there on out, I made it my mission to get to the bottom of my ambiguous diagnosis so I could get my life back.

I jumped through all of the same hoops that you probably have by now: GI specialist appointments, food sensitivity testing, the low FODMAP diet, supplement lists, "doctor recommended" probiotics, Metamucil, and the list goes on and on. None of it helped, but all of it was there to teach me that I needed more than just a laundry list of bandaid solutions. I needed answers, and I needed to be heard and understood by a practitioner who could help me through the "what now?"

Fast forward to 208 when I decided to become that practitioner myself, by enrolling in the Holistic Nutrition program at the Canadian School of Natural Nutrition. But the learning didn't stop there. It's still going on to this day. And the research that I've uncovered throughout the years is what has allowed me to have absolute clarity about what caused my symptoms and how to overcome them through healing my microbiome.

Today, I spend my days living in Vancouver, BC doing my favourite activities like backcountry skiing, mountain biking, hiking, camping, and snowmobiling. None of it would have been possible had I stuck with the testing, the elimination diets, and the medication in the conventional medicine model.

My goal, as a practitioner who's been there too, is to help you uncover the science that explains "why" your gut is imbalanced and the "how" of how to reverse that damage. Join me!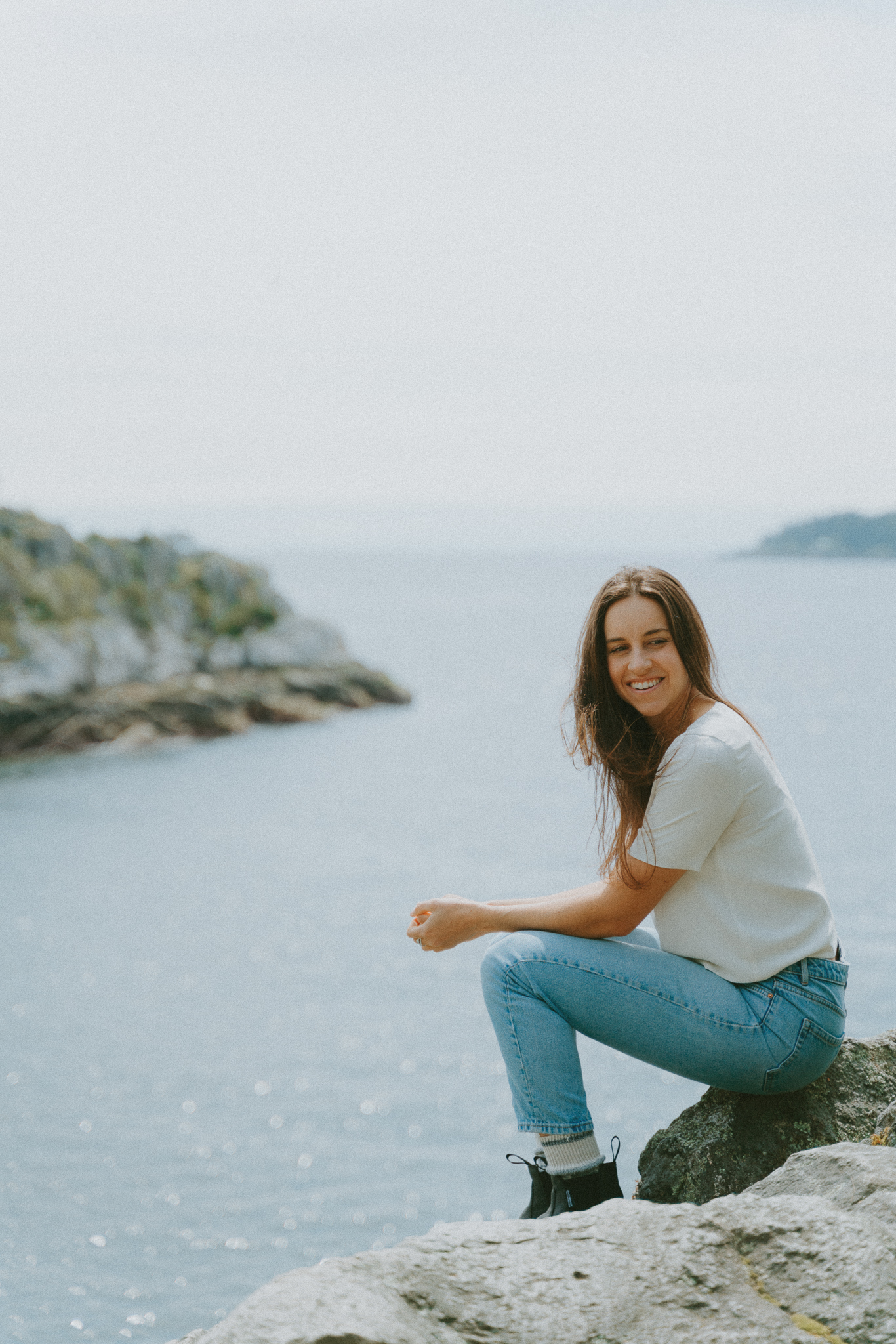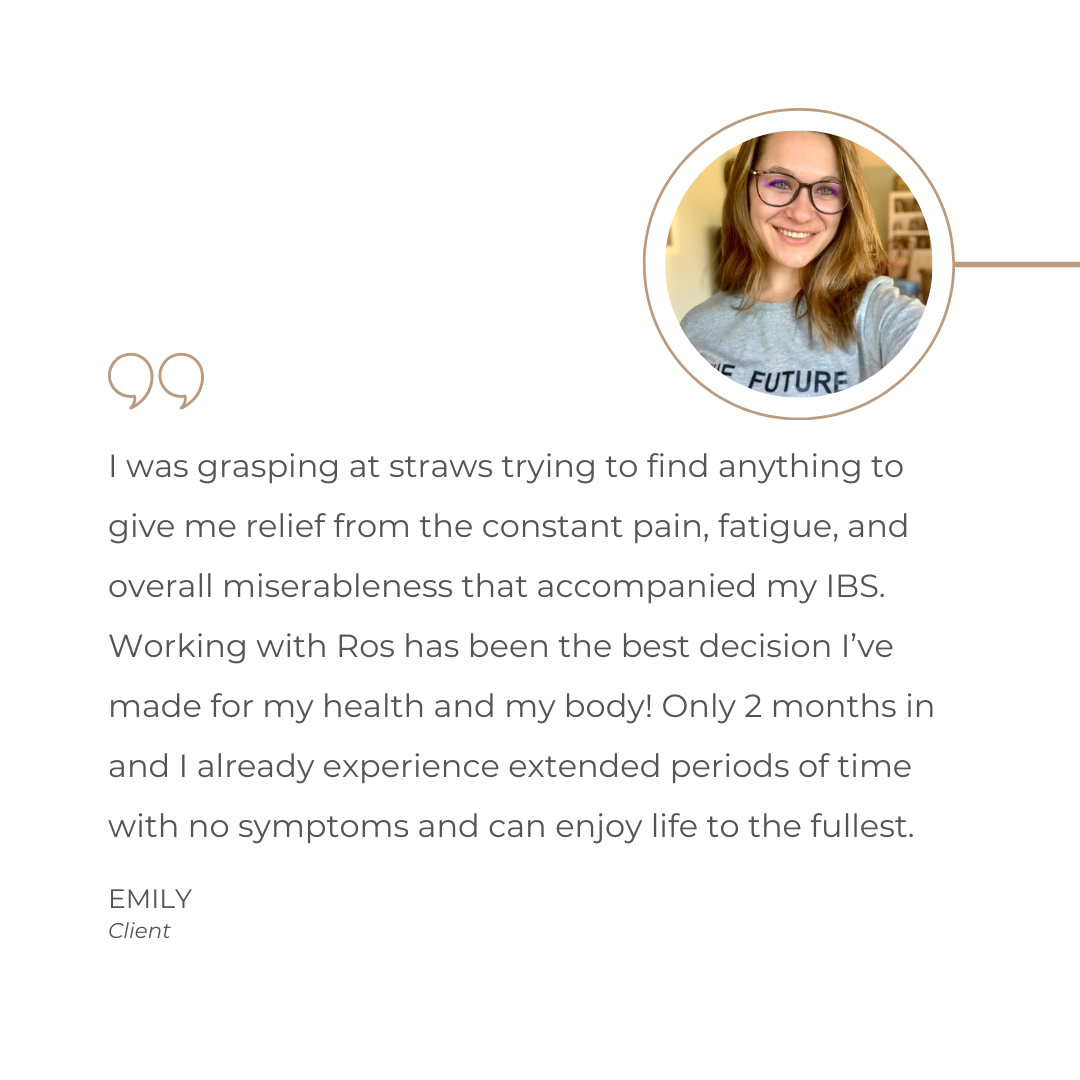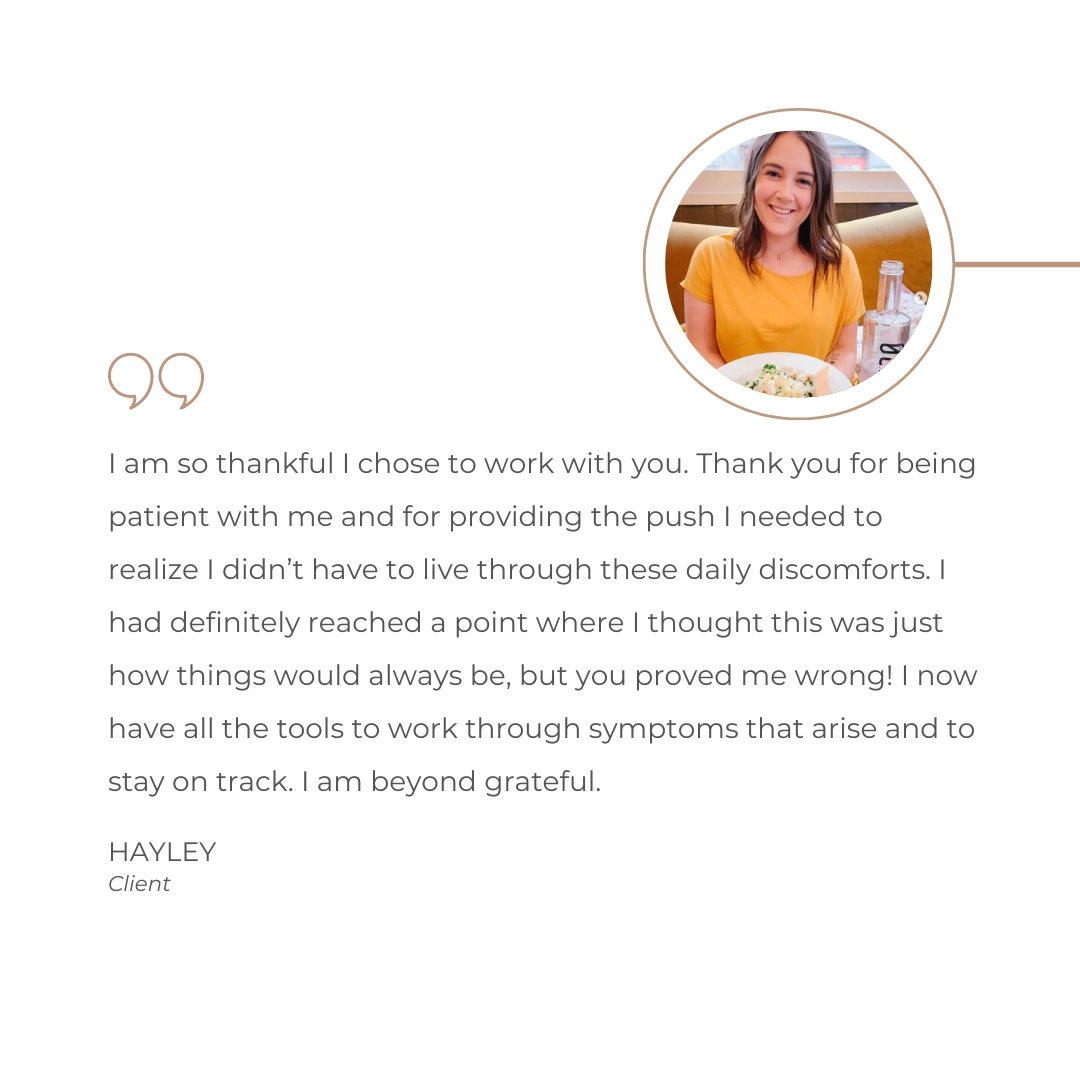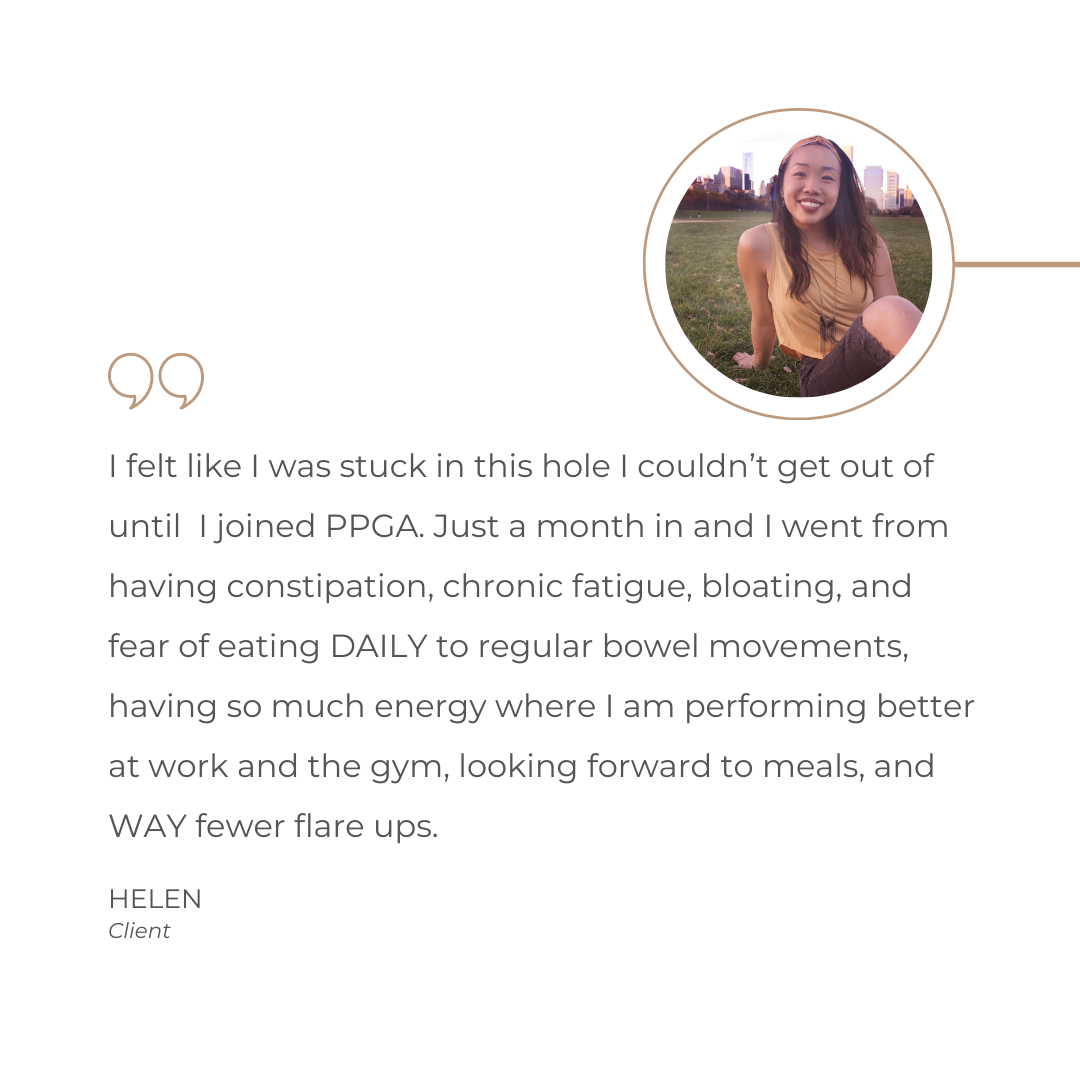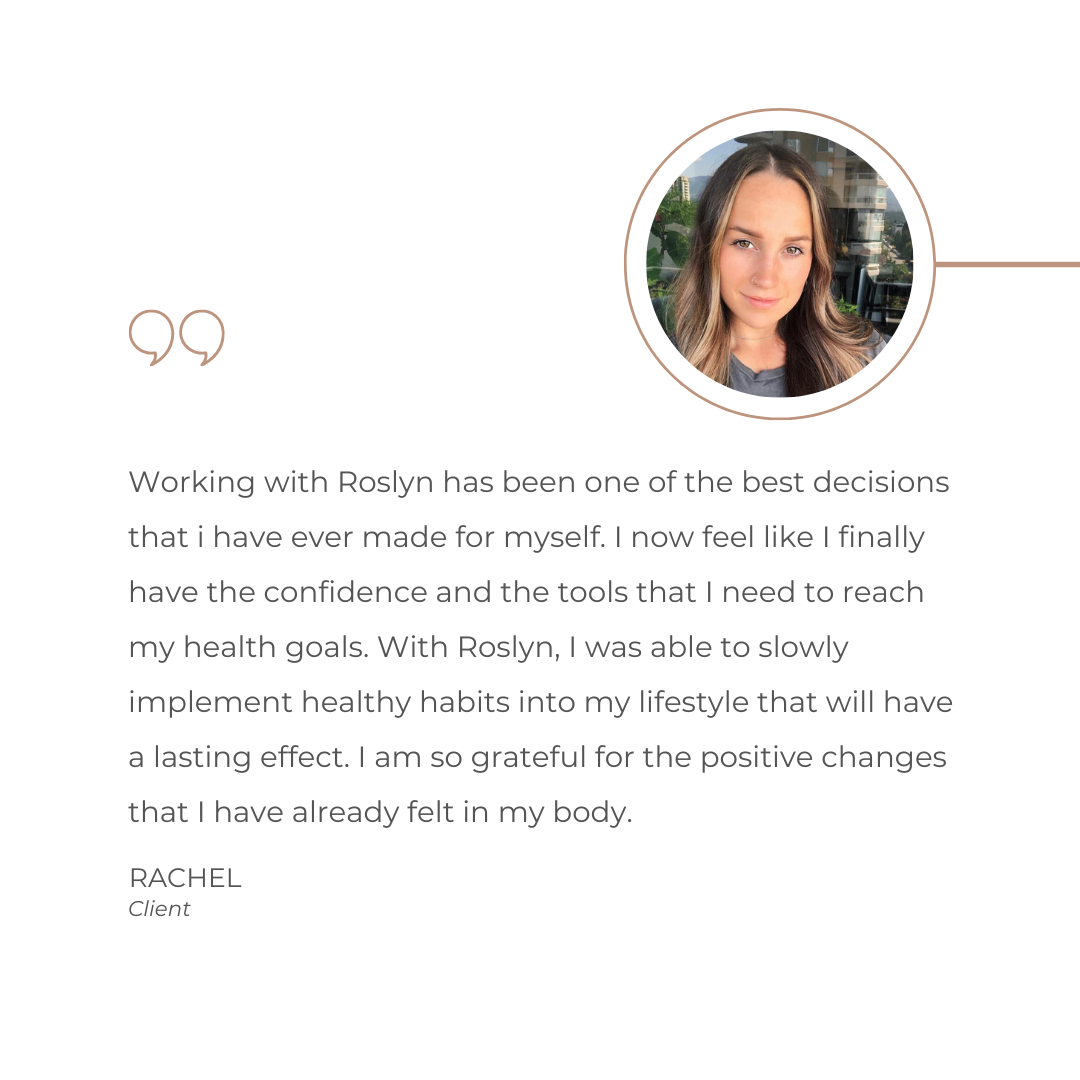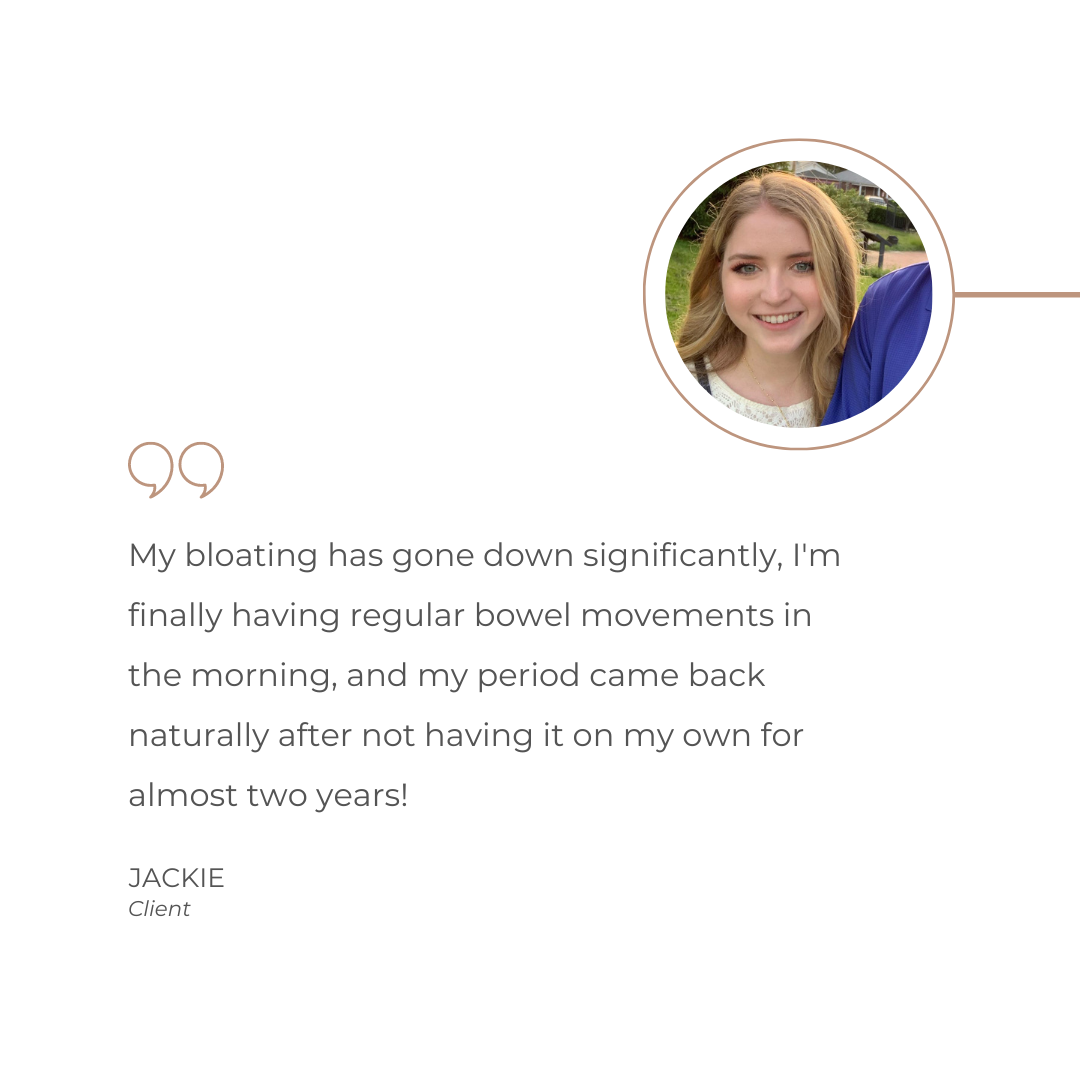 Frequently Asked Questions:
Who is this course for?
This course is for those of you who are on a budget and aren't able to splurge on working with me 1:1 but want to better your gut health. It's perfect for those of you who are struggling with IBS or similar imbalances and are looking to addresses symptoms such as bloating, gas, constipation, diarrhea, food sensitivities, reflux, anxiety and more.
This course is also best suited for those of you who are driven and self motivated. If you are someone who needs consistent accountability and external motivation, I highly recommend working with me 1:1 instead.
Who is better suited for working with me 1:1?
Those who want a customized, individually tailored protocol, and 1:1 accountability and mentorship, as well as those of you who have more complex gut health concerns.
How much does it cost?
The cost of the membership site is $697 USD, and this is a one time payment.
When does my month of 1:1 support begin?
The 1:1 support begins the day after you purchase the course. If purchasing on a Friday, then the support will begin the following Monday unless otherwise specified by Roslyn. Unfortuantely, do to the volume of people enrolling, Roslyn is unable to accommodate requests for different dates for the 1:1 support.
Do I have to be plant based to enroll?
No, you do not need to be plant based! In fact, the course is aimed at helping you transition to a more plant forward diet, and walks you through that process step-by-step. Although there is zero requirement to be 100% plant based when you finish the course, I do encourage my clients to keep and open mind, as a whole food plant based diet is the single greatest way to eat to repair the microbiome and optimize your gut health for life.
Are there refunds if it doesn't work?
First off, I am extremely confident that if you purchase the course, implement the teachings 100% and give it your all (and are patient with the process), it will work for you! I have spent years digging into the research on the microbiome, dysbiosis, and gut health to bring you the most up-to-date diet, lifestyle, supplement, and mindset strategies and recommendations. With that being said, there are no refunds once the product is purchased.
If you're curious about whether or not the course will be appropriate for your health concerns, please email me directly at [email protected]
How long do I have access to course material for?
Lifetime!
Can I share my login with friends or family?
Sharing login details is prohibited and if it is discovered that you are doing so, you will lose access to the course with no refund. Logins will be monitored.
What's included in the membership site access?
1. Over 50 audio trainings
2. Over 50 downloadable documents such as PDFs, guides, and protocols
3. Over 100 plant based recipes aimed toward optimizing gut health 
4. Video trainings on various cooking techniques and kitchen skills
5. 1-month of 1:1 support from Roslyn via DM or email
What is the goal in purchasing the membership site?
My goal for every single person who purchases the Academy is optimized [and diverse] gut health, greatly reduced or diminished symptoms, increased energy, awesome poops 💩 and the ability to find balance and freedom in your lifestyle!
Can men purchase the course too, or is it for women only?
Although some of the course material (i.e. hormone balancing) is aimed toward women, 95% of the material applies to both men and women, so yes! It's open to both men and women.
What if I decide to work with you 1:1 after I purchhase the course?
Glad you asked! If that's the case, you can apply the cost of the course toward a 1:1 program with me at a later date.